Today was my third day in a row without work.
No, let me back that up. Today was my third day in a row off from VRS work. But Thursday, the first of the three days, I had a meeting with another interpreter an hour south by freeway. I was half an hour late - which turned out to work out well for the other interpreter. We had a great meeting and it went twice what I guessed. Which was fine. And which put me driving back home so that I hit the height of traffic in Portland. And coming up from Salem on the freeway, there was no way to avoid the traffic. I think I selected the easier route for the most part. But it was not a day off; all told I spent about 6 1/2 hours "not working" on work.
Okay, so I had two days off of work in a row.
Yes, I'd call yesterday a day off work. I had a final exam from the winter car accident. That wasn't work, obviously. It was an appointment and the assessment and treatment was an hour; driving to and from another 1 1/2 hours. Then I spent a happy 7 hours writing! Writing included working on the story that is due tomorrow (which I will finish up tonight) and hanging out in two cafes. About four of those hours were spent with a writing friend at our regular Friday writing spot, with front row seats as the Friday night rush of cops and ambulances and fire engines whiz by. Yes, yesterday was a day off of interpreting work.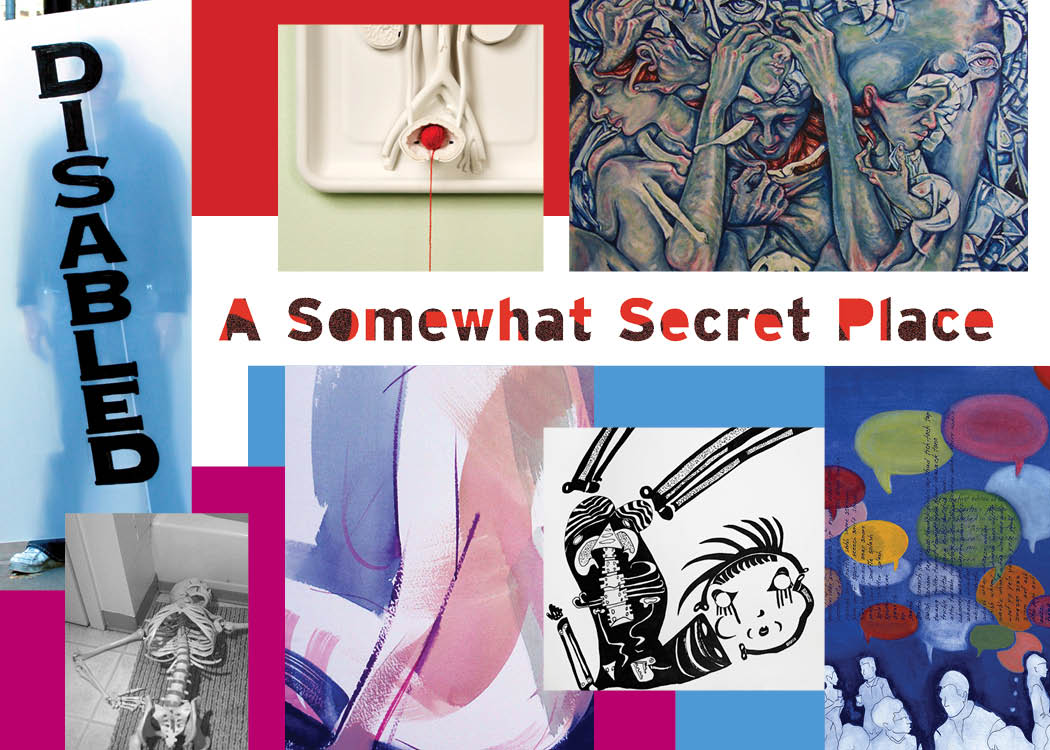 Then today? It was a day off work, but with volunteer work. So not totally "off." It was an awesome event: A mini Write Around Portland writing event held in conjunction with the "A Somewhat Secret Place: Disability and Art" exhibit. I was there as a facilitator - there were four of us - but the number of participants was lower than expected, so one person led the group, two of us participated as writers along with another 8 participants, and the fourth facilitator left. So I helped set up and tear down and I wrote.
Then I was off the rest of the day. I had a "Brazilian burrito" and iced tea. Then called my partner because I'd found out that I could return the Asics I bought online to the local Road Runner Sports store - and trade them for? Vibrams FiveFingers! I'm trying "barefoot" walking now - I've tried so many different shoes and haven't found "it" yet. I had a good pair when I started - but those became really the wrong shoes. And it's been downhill from there.
So, I picked up my partner and we drove to Tualatin and, yes, I made the exchange. Then we went to the original big Powell's store; bought books and magazines. Then went to Deschutes Brewery up the street and I had a really nice summer ale. I'm not usually a big ale fan (there are some I like; not often and not many) - but this was nice. It's called something like La Cycliste: it's a combination of a light ale and lemonade. Yummy, light, refreshing. And I had steamer clams and salad - perfect.
After we got home, I went for a walk with my Vibrams. Yes, I know to take it slowly - get my body used to them and ease into them. And I did. I can tell it will take some easing in - but I can also tell that my body is happy with the minimal shoe, and I will build up the distance slowly.
Now, here I am, at the laptop. I must finish the story so it's ready to submit tomorrow. I have a load of laundry in the dryer. And I feel
And I feel ready to return to writing.
Getting out into the world. Doing regular things. Getting plenty of sleep and being around art and the only work I've done in two days is write. This is good.
New perspective.
Note to self: time off work renews.